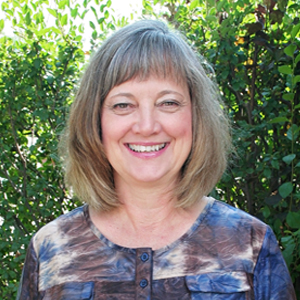 After returning to Colorado in 2013, my husband and I settled here in the Brighton area where we have enjoyed being a part of the community. I have been working for the center since November 2014 as the part-time administrative assistant in the afternoons.
In high school, I attended the Office Education program at the Career Development Center where I received my certificate in office management. I have over 40 years experience in the office secretarial/management field. I am currently in charge of client and agency billing as well as file maintenance. In my role at Pennock, I have had the opportunity to use my creative personality to design table presentations for vendor fairs, lively bulletin board displays, and have enjoyed using my talents in the execution of our annual Healing Hearts fundraiser.
Passionate about helping children, I began serving on a non-profit foundation board of directors supporting the needs of children living in children homes. Being a Colorado native, I love spending times in the mountains either camping, fishing, or hiking, but also enjoy crocheting and reading a good book. Of course, getting to spoil the granddaughters is one of my greatest joys.